The red rose is the flower most often associated with Valentine's Day. As a teenager and young adult, I dreamed of the day I would receive that bouquet of 12 long-stemmed red blooms from my "Prince Charming" … my one and only … my soul mate. Life has had a unique way of changing my perspective on many things, including red roses as a sign of true love. Perhaps my change of heart is the result of the wisdom that comes with age. Surprisingly to this day, I have never received that dream so often times associated with true love, but I have been fortunate enough to have been blessed with even more.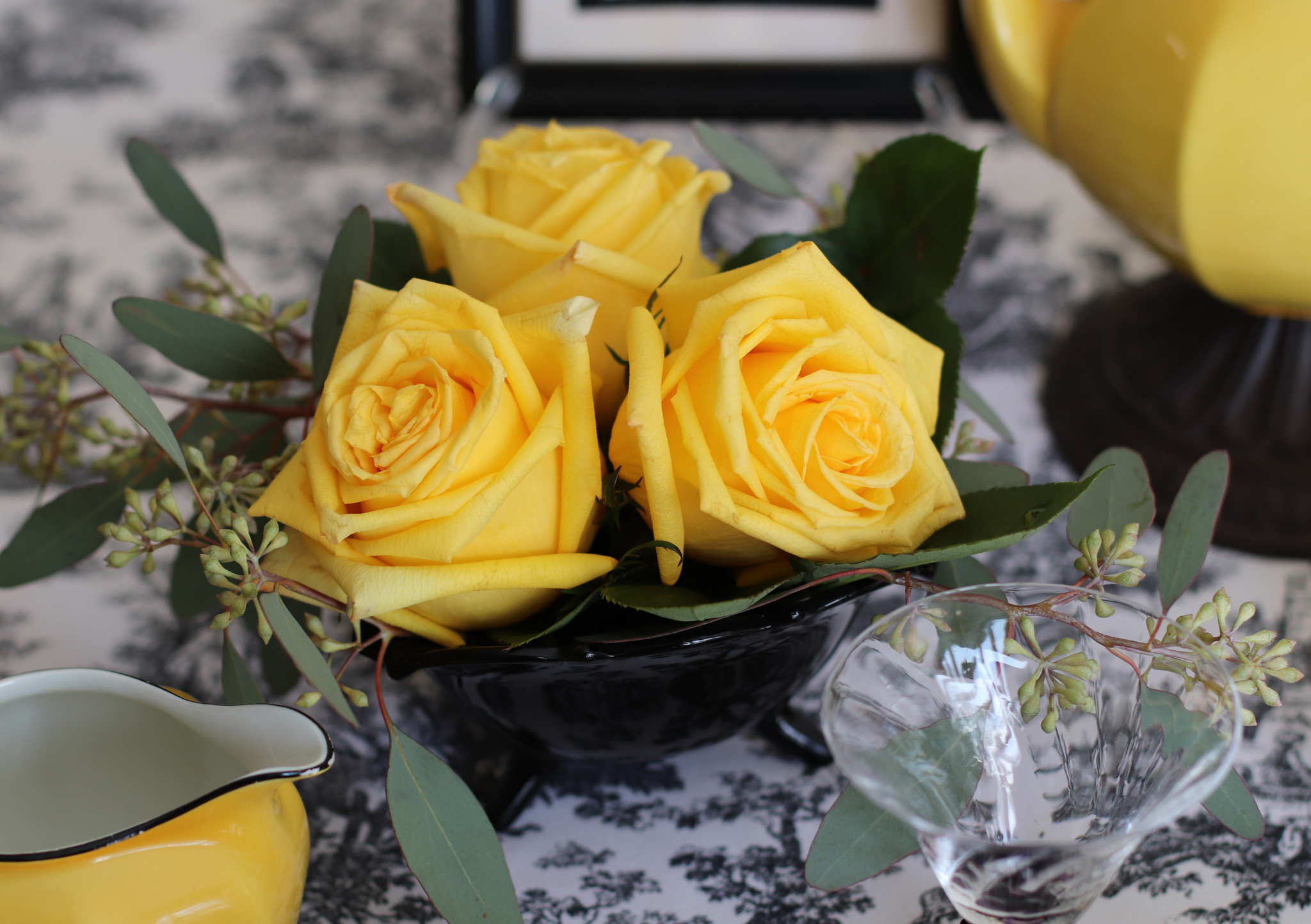 A year ago on Valentine's Day Eve as I was sitting in the chair watching my very ill husband nap on the couch, I thought about the next day knowing there would not be flowers or romantic celebrations for me as my husband needed to go to the hospital for wound care. In the solitude of that time with only the sound of his shallow breathing as welcome background noise, my mind took me back to a very fond memory of a day that occurred 32 earlier.
Dave and I had only been in the early stages of dating, the getting to know one another … the out to eat and a movie kind of experience… those days when you wonder if this person is Mr. Right. I will never forget that day in late June, when my doorbell rang and there he was standing on my porch with a single, yellow rose he had picked from his garden. Suddenly in that instant, in the simplicity of that thoughtful gesture, I knew that there at my door was the man I would marry … the father of my children … that person I had dreamed about forever!  In the midst of that memory, I realized that time was the most special gift Dave could give to me the next day. Despite no sweet gifts I still would be blessed with spending the day with the man who won my heart with that single yellow rose.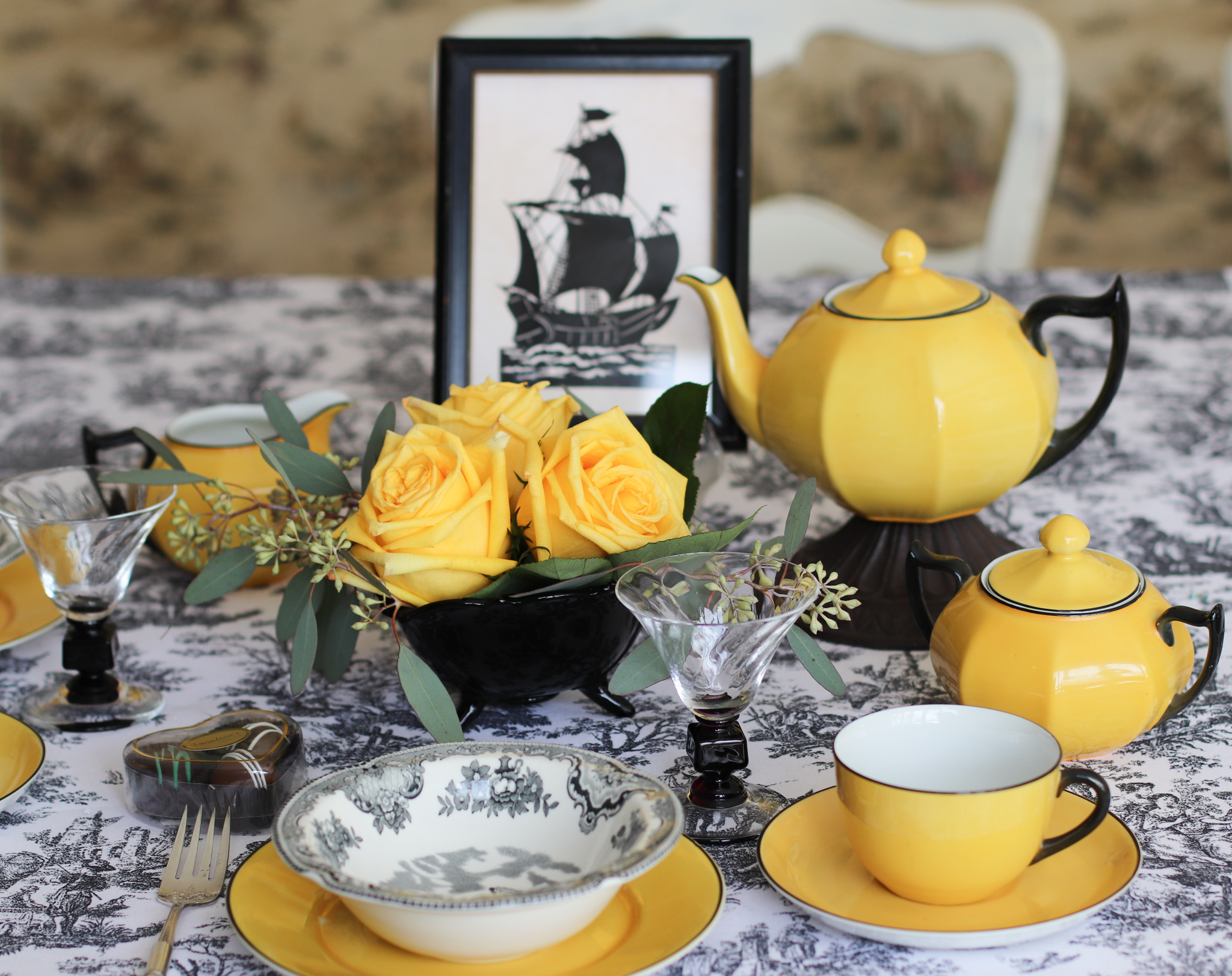 As I am sure you all know, life has many surprises. On Valentine's Day near the end of his appointment his cell phone rang, for some reason he felt compelled to answer the call because it was from our son. Upon hanging up from the call Dave began to weep. Alarmed both his nurse and I asked what was wrong and Dave replied, "Nothing, Keagan is just being a really good kid".  As memories, decisions and emotions can be overwhelming at appointments when someone's time is limited, Dave's tears made me cry. Our poor nurse instantly had two sobbing adults not only crying over a phone call but also mourning what would not be needed to gather her kind words so we could collect our emotions and be on our way home.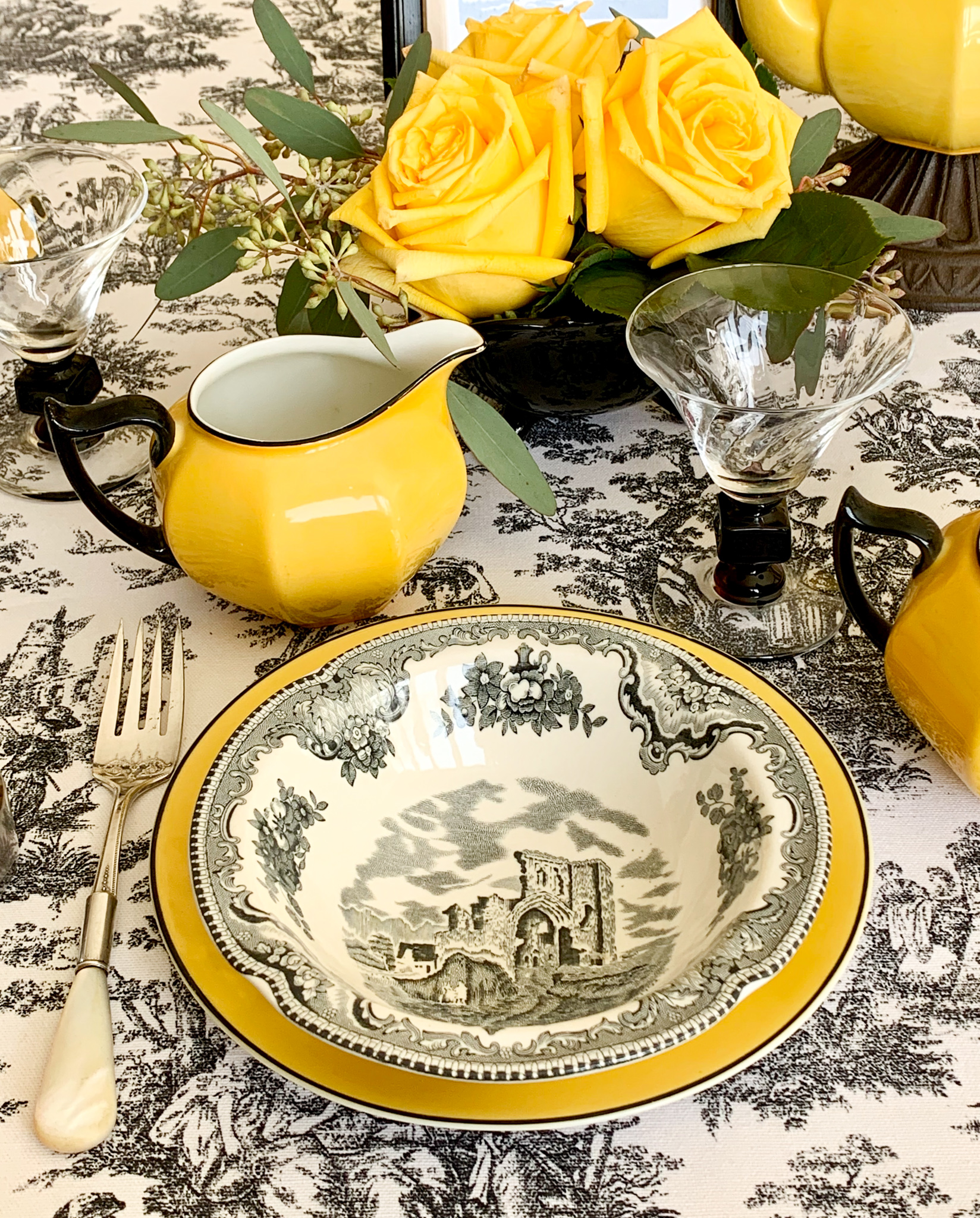 Arriving home, I found this beautiful bouquet of yellow roses sitting on the counter. Dave had made arrangements with our son, Keagan to pick up the flowers so they would be there for a surprise for me. How lucky I was to having a loving and thoughtful husband and son. My "guys" created a memory I will cherish forever. The earlier phone call from Keagan was just to let his dad know the delivery was made as planned. Totally unbelievable Dave hadn't told Keagan what kind of flowers to buy, nor had he ever given me a yellow rose after that one he held in his hand on my porch nor did Keagan know about that special yellow rose from 32 years ago, but somehow he chose the yellow rose bouquet.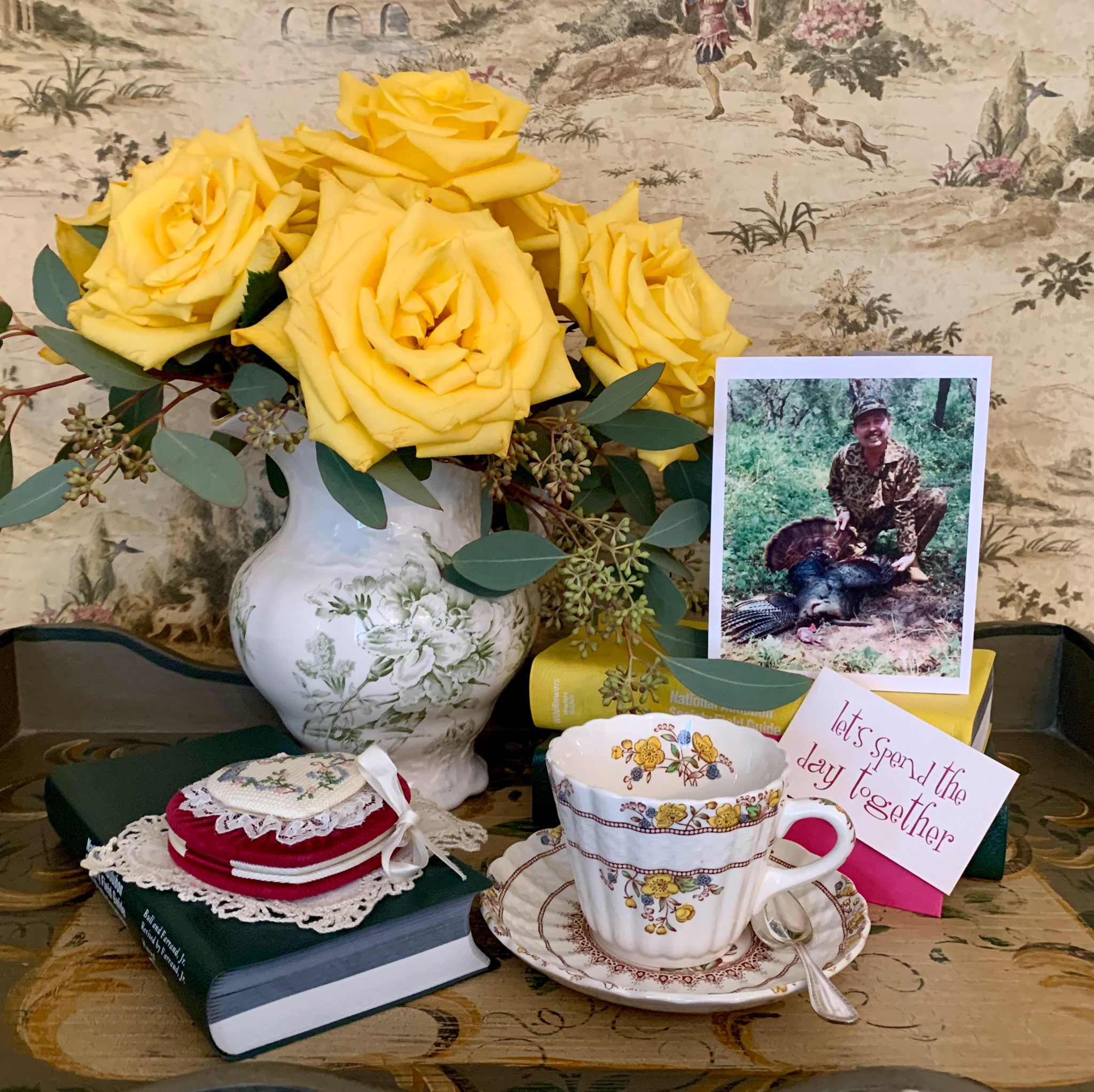 So it seemed only fitting for me to recall "The Tale of the Yellow Rose" six months later when I needed to write this text for the memory/prayer cards for Dave's funeral service.
David
June 6, 1947 – August 21, 2019
In the piles of fallen leaves and crushed Christmas wrappings,
At backyard barbecues and in charred marshmallows,
In the humming of the lawnmower and the din of the snowblower.
I'll be there.
When you are searching for bargains and looking at the price of gas,
At weddings, holiday celebrations and special events,
When you are overwhelmed, stressed and afraid.
I'll be there.
As the Packers score a touchdown or lose the ball,
When you are snacking on cookies and sweet treats,
As dawn breaks and soft rain falls.
I'll be there.
When you bandage a wound and comfort the sick,
As you smile and your eyes twinkle as you shake someone's hand,
When you need grit and determination and a reason to go on.
I'll be there.
In the petals of every yellow rose,
I'll be there.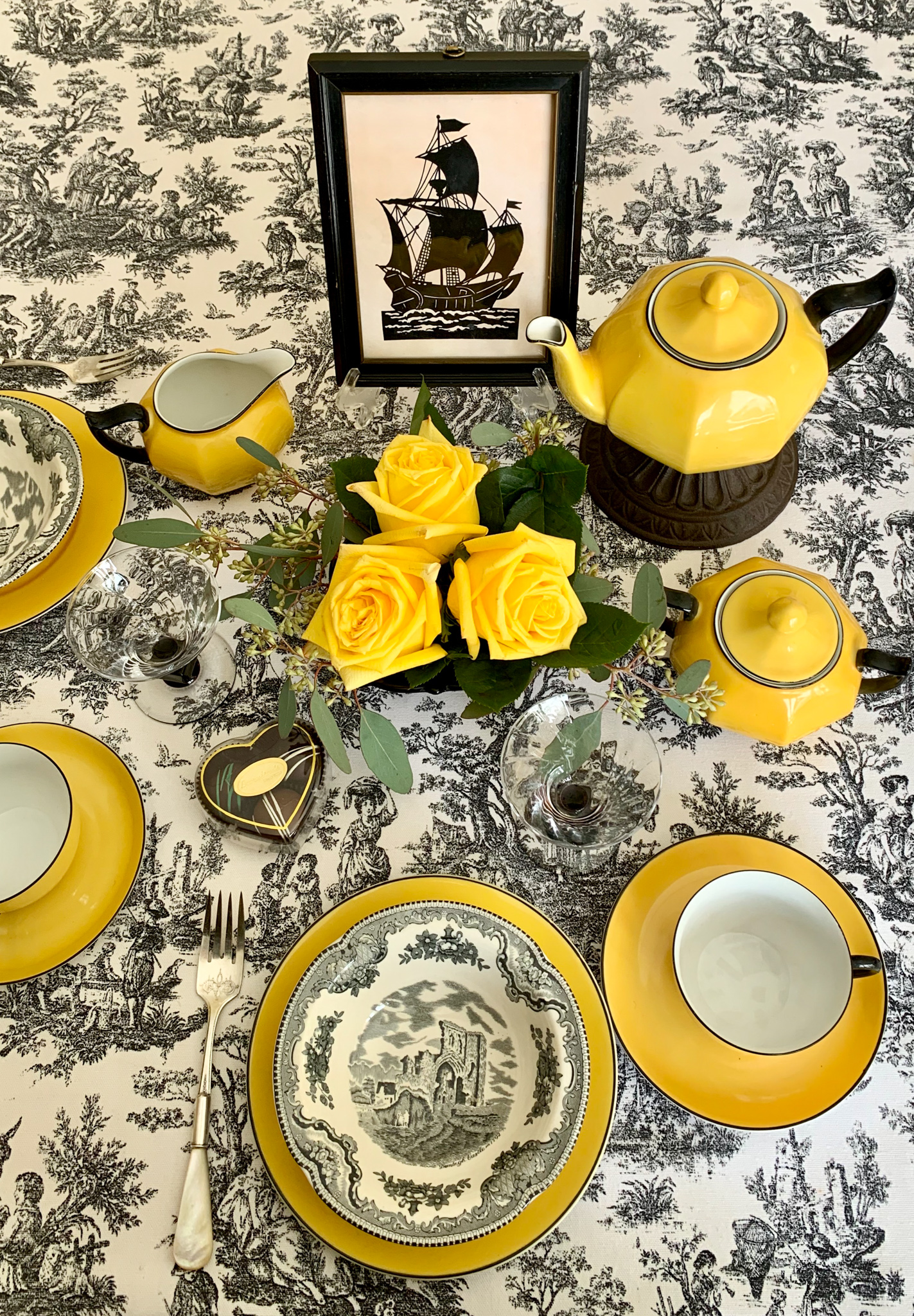 Even though I won't be receiving roses this year, my day will be special because I have such a wonderful memory of my perfect day last year! Wishing you a day filled with love.