Being the oldest of nine children and growing up in a small town it became a necessity to be creative in order to build the world and experiences I read about on those late nights sitting on the upstairs steps with my flashlight so as not to disturb the younger kids who were sleeping in the upstairs bedrooms. Back then, I thought my world was lacking but it was the perfect place to sow the seeds of a creative, resourceful mind and foster a can do attitude. Having a childhood without all of the catalog toys taught me I could make all of the interesting things that Captain Kangaroo created with his commercial box with found scraps and even though they weren't exactly the same my "art" was unique and personal. Who knew I was practicing up-cycling and DIY and someday that would be a thing on social media.

STay in touch
Sign up to receive updates on a place you can call home.
My passion for unique, curated, style continued as I refurbished and decorated our family home with found objects. DIY projects always gave me the unique, budget friendly look in the books I read on the steps years ago. The multitude of rooms provided the opportunity for me to have many uniquely designed Christmas trees just like Jackie Kennedy had shown when she introduced White House Christmas decorations to the public back in the early sixties. A spacious dining room with a fabulous crystal chandelier became the perfect backdrop for all of the parties I hosted for kids birthdays, family events, co-workers and school fundraisers. All of these wonderful memories planted the seeds for the birth of "Trout Lily Hill".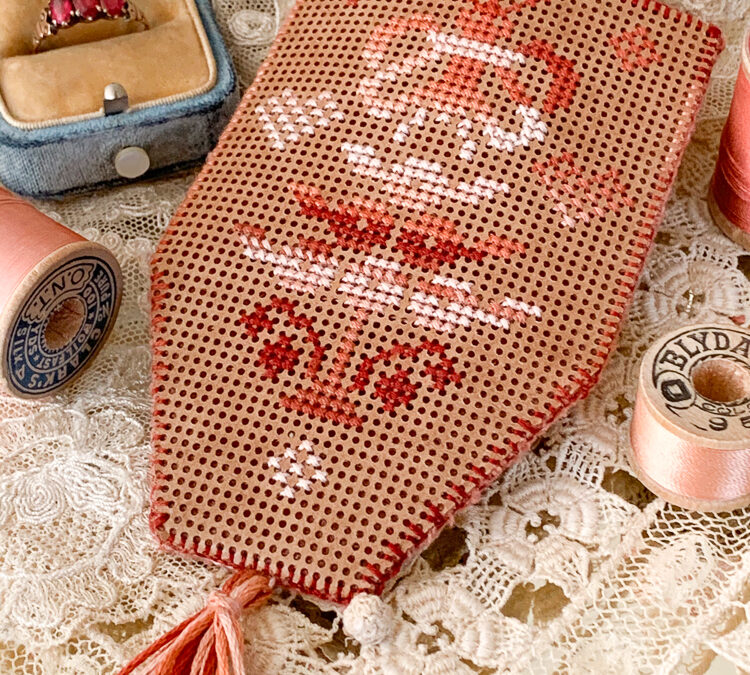 Over the last few days, as I was cross stitching a scissors holder in Victorian style, using perforated paper and a variegated floss, I thought about several family heirlooms that were tucked away in my daughter's bedroom. Initially I had only thought of using the...
read more