Once the Month of June rolls around, decent flavored strawberries begin to show up in the produce section of Midwest grocery stores, however they are still not the perfect berry for my palate.  I am spoiled growing up in this area of the country because come late June until early July the best and sweetest locally grown strawberries are available. For the last 30 years, I have always gotten freshly picked berries from Wilfert Farms. There is nothing like the tasty goodness that goes along with vine ripened fruit. My favorite dessert to make with strawberries is old-fashioned homemade strawberry shortcake.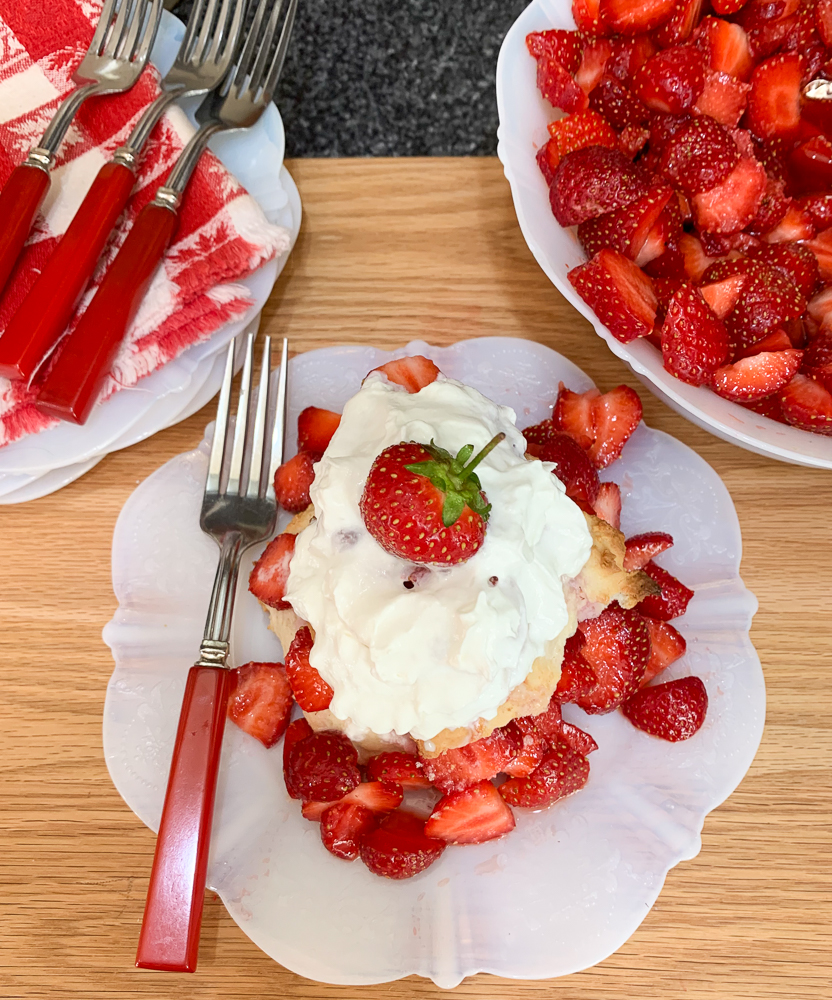 This is such a simple tasty treat and takes no time to make. The secret to raising it to a gourmet delicacy is serving it on a pretty plate. 
Early in our marriage my husband was surprised when I told him I was making strawberry shortcake for dessert and I didn't purchase those spongy pre-pared cakes sold in packages next to the strawberries. He grew up with this version of shortcakes. My thought at his suggestion was yuck!When I made it as a child at home. I quickly told him he would soon think he died and went to shortcake heaven when he tasted my version of this traditional dessert.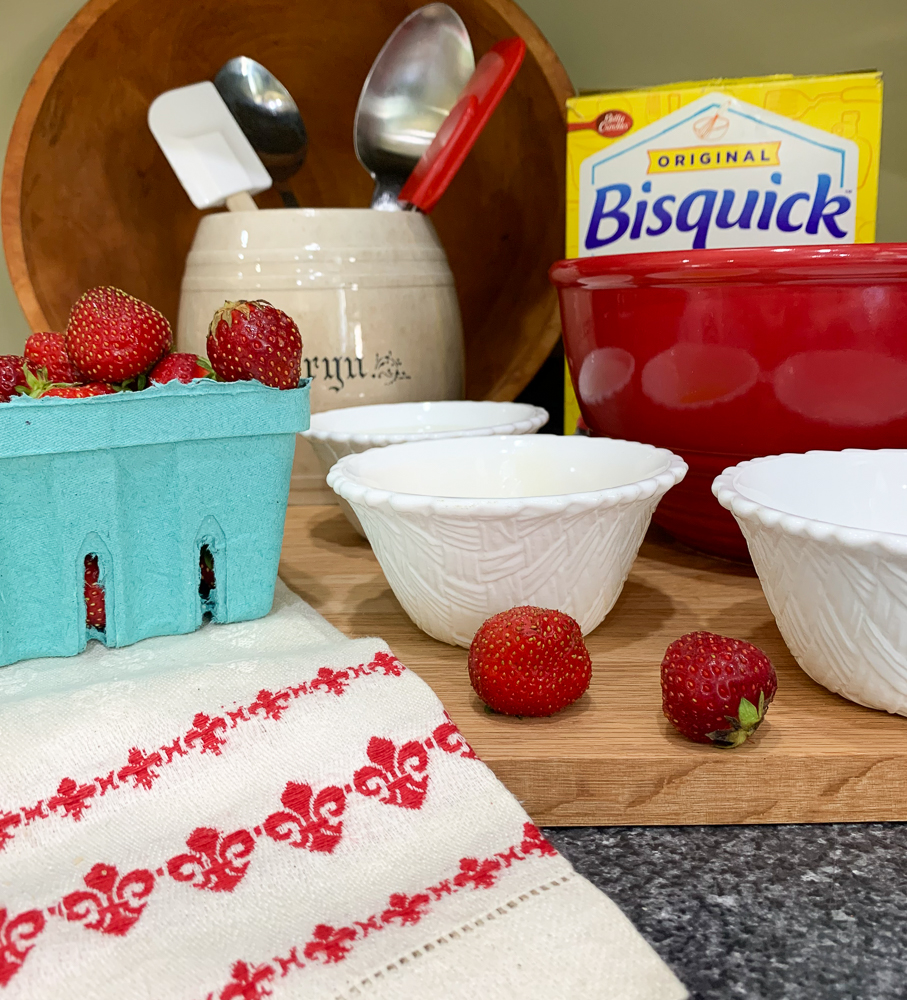 At least three hours before serving, I wash two quarts of strawberries in a colander and put them on a towel and pat them dry. Next I remove the hulls The hull or calyx is the green leafy top of the strawberry. After that I thinly slice the berries into a large mixing bowl and sprinkle the berries with about 3/4 cup of granulated sugar. The purpose of the sugar is to create a simple syrup from the berries natural juice. Stir gently and refrigerate until you are ready to prepare your shortcakes to serve
Next I make the actual shortcakes using this recipe which both my grandmother and mom used. It was once printed on Bisquick®️ boxes, but it has not been on the boxes for a few years. I have been too lazy to copy the recipe on a card, so I just cut the recipe off the cardboard box of Bisquick and stuck that in my recipe box.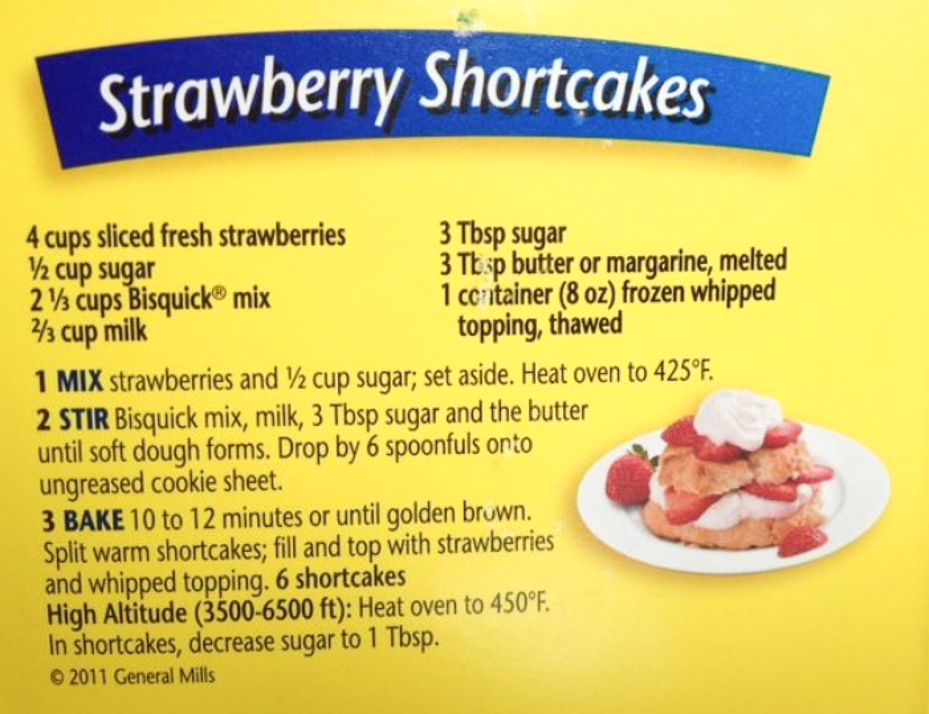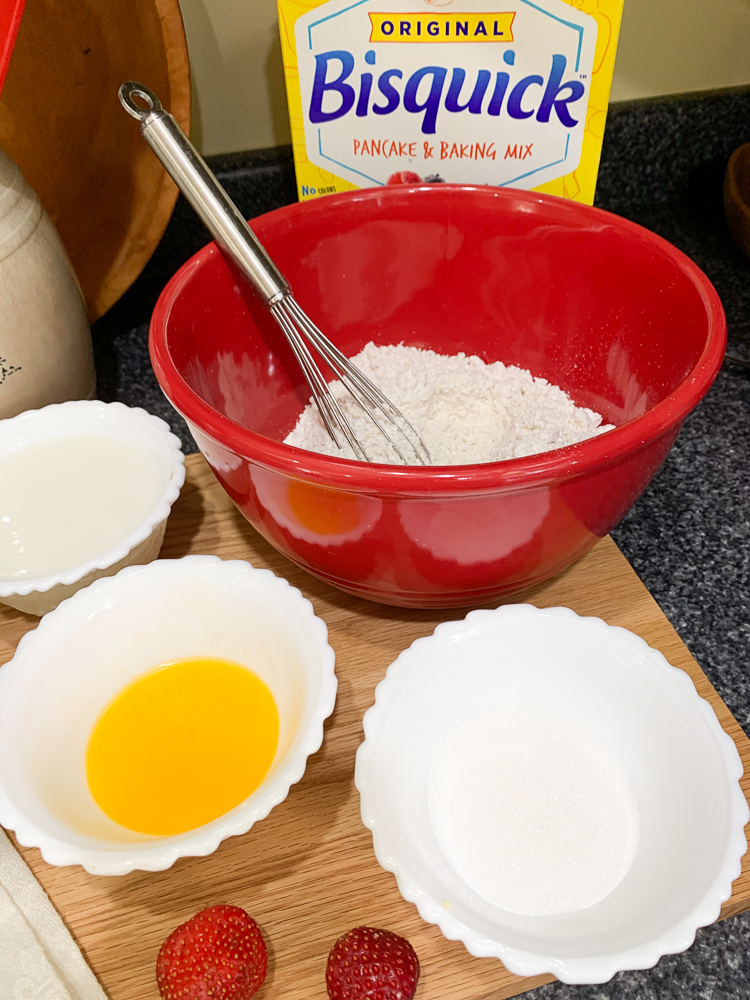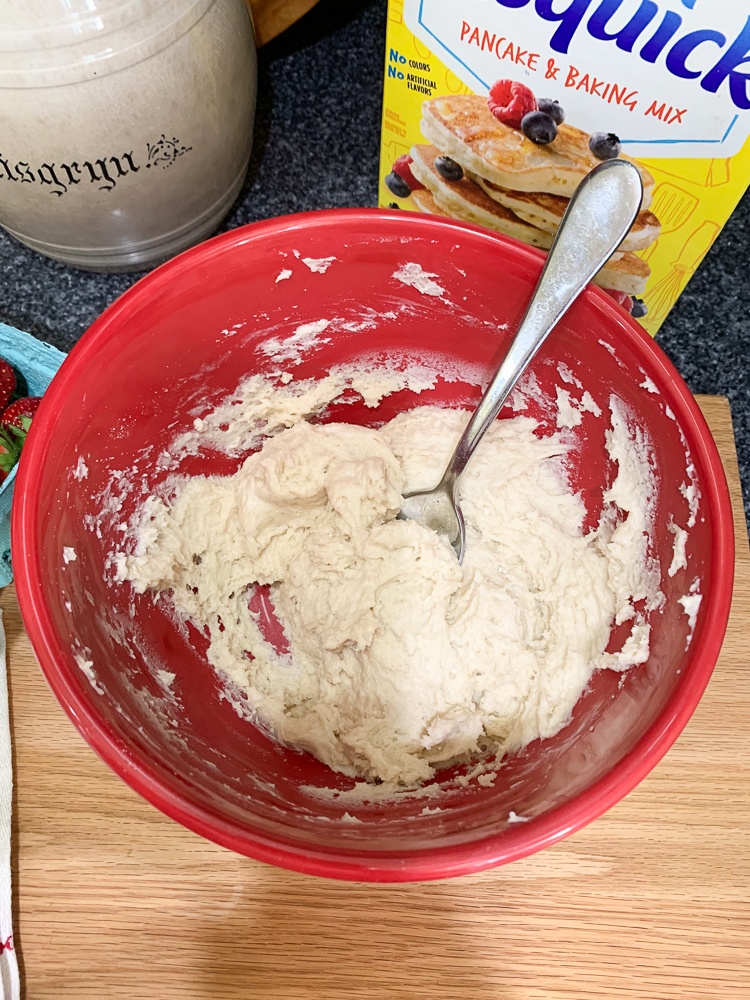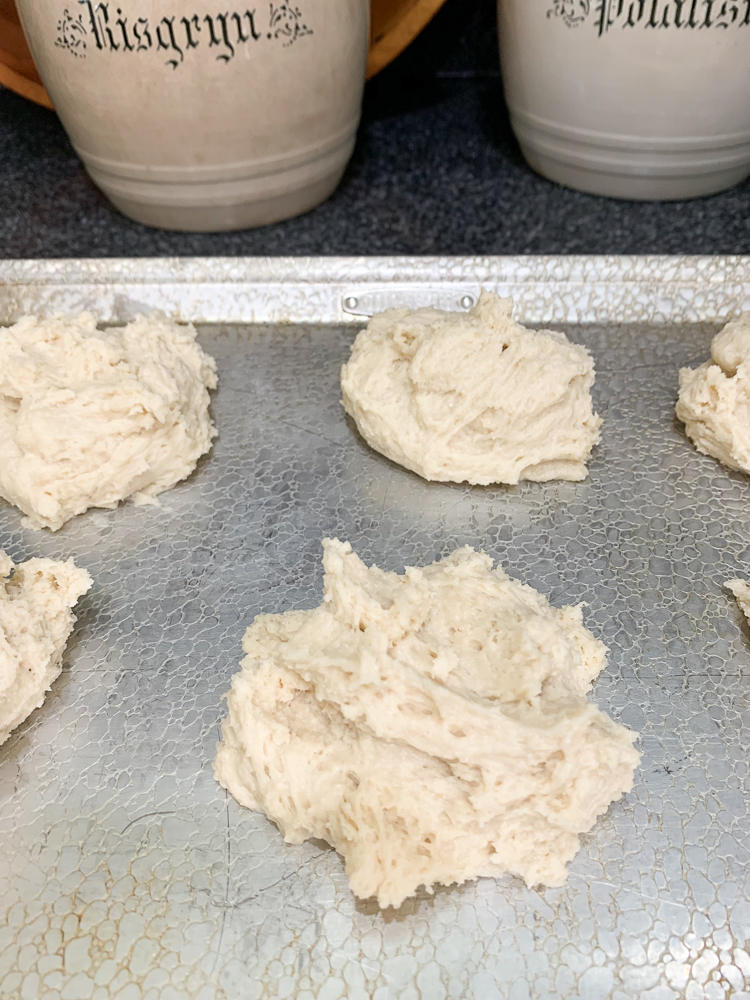 Once the shortcakes are baked the transformation from simple to elegant begins. I always serve my shortcake on a white Monax depression glass dessert plate. My grandmother gave me eight dessert plates, a large berry bowl and a cake plate that she had since she the early 1930's. As a young "homemaker" my grandmother belonged to a club and did a great deal of entertaining, Emily Post style, so she always talked about the importance of serving or displaying things on the perfect dish. I guess I inherited that gene from her. The Monax depression glass is generally white and very thin. There are parts of the plate that are almost translucent. The lightly browned shortcake, piled with bright red strawberries and a dollop of whipping cream, always looks perfect on these plates.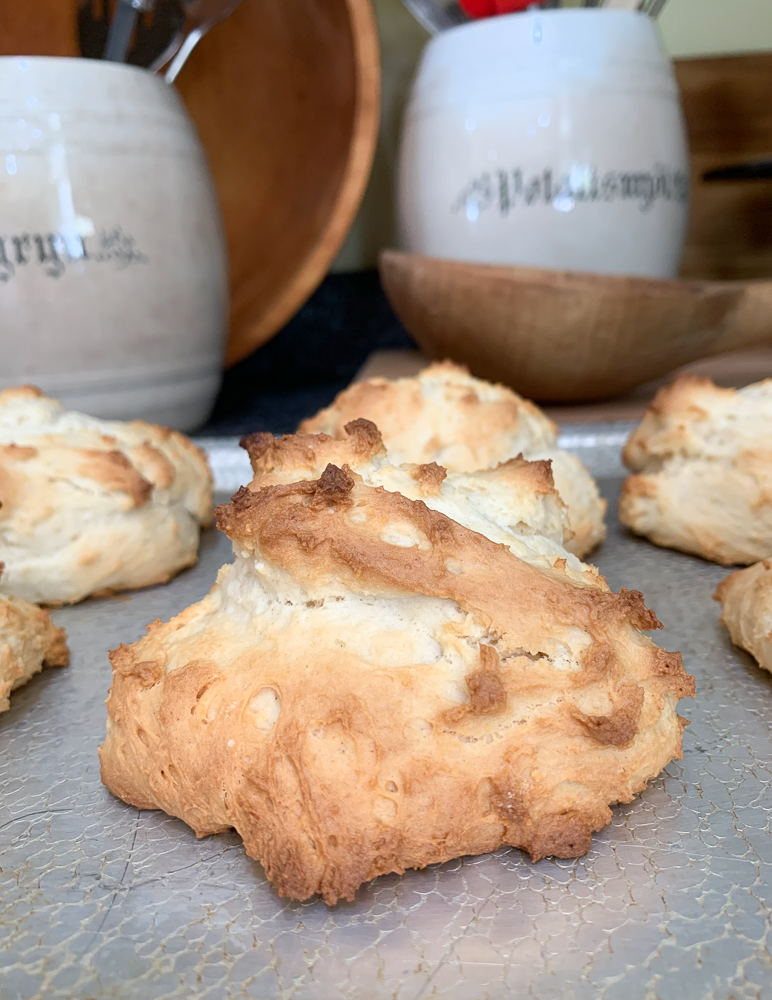 I slice the warm shortcakes, and scoop the sliced berries on to the bottom half of the shortcake, making sure to include some of the simple syrup drizzled directly on the shortcake. I place the tops back on the shortcake and spoon a few more berries over the top. A spoonful of whipped cream and a whole berry for garnish and this dessert is ready for any occasion.